The innovator of Mazovia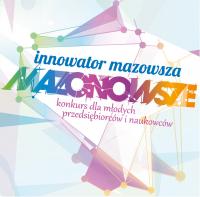 Innovator of Mazovia, come forward and win prizes. The total prize pool is as much as PLN 113,000. Deadline for applications is September 7!
The thirteenth edition is held in two categories
Innovative Company
Come in if:
you are a micro, small or medium-sized enterprise, registered and running a business in the Mazowieckie Voivodeship after January 1, 2015.
you have an innovative product, service or technology of the company: introduced into everyday business practice (after January 1, 2018) or remaining before the sale stage, at the time when funds for commercialization were obtained.
fill in the form (in Polish)
Innovative Scientist
Come in if:
you are a scientist with a completed doctoral procedure or a doctoral degree obtained after January 1, 2017, and your doctoral thesis has been prepared or defended in research units based in the Mazowieckie Voivodeship.
the subject of the evaluation of the doctoral dissertation submitted to the competition are innovative solutions used in business practice or highly possible to implement.
fill in the form (in Polish)